SALVEO : Intelligent and Active Telecare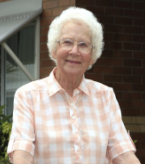 SALVEO is an intelligent telecare and home monitoring system for old persons living at home. It offers new functionnalities that distinguishes it from existing telecare products:
The old person is no longer requested to wear a bracelet or any other accesory, and no manual intervention is required for the SALVEO system to work
Its proactive and preventive functionnalities lets it detect abnormal situations before they become critical
It takes into consideration the life habits of the old person using an intelligent learning algorithm
Family members, caregivers, and interested parties are given access to a web portal to inform them of the old person's state and facilitate the follow up of the latter
The SALVEO system is composed of a network of wireless sensors communicating with a small base.
Several motion sensors analyse the activity or the Senior making it possible for to detect an eventual fall or a brutal change in the person's life style.
A temperature sensor allows the system to constantly monitor the ambiant temperature and detects excessive peaks and eventual heating system problems.
A contact sensor is placed at the main door of the Senior's home to alert unscheduled long time absencs.
The base gathers data from the different sensors and sends them to SALVEO's distant server for automatic analysis via a simple teephone line.
On the distant SALEO server, an expert system analyses the received data. If a critical situation or an abnormal change of the old person's life habits is detected, an alert message is sent to a dedicated call center, a family member or any other carers ...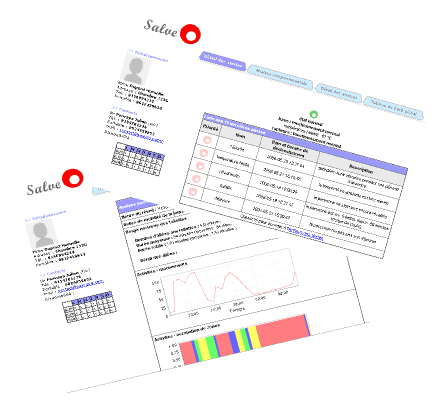 Note
The integrated microphone and speaker make it possible to communicate with the old person even if he's at a distance from the base
An easy and quick installation

The installation of SALVEO does not require any wiring. The infrared wireless sensors use radio frequency for communication with the base. The latter is simply connected to the phone line and plugged to the electricity for power. The base is setup with default parameters beforehand and runs in a learning mode for the first few days to adapt to the old person's life habits. SALVEO is operationnal from day one of installation and triggers alerts in case of critical situation.